Ready to stimulate your child's creativity and senses? Time for hands-on sensory fun with these art activities for preschoolers! From sand slime to neon rice, kids will love these interesting, textured projects. As a great bonus, they'll get to experiment with some art and science techniques.
Kids love oozing the sandy goo through their fingers. To add an element of science fun, try experimenting with different ratios of glue and liquid starch to form slime of varying consistencies.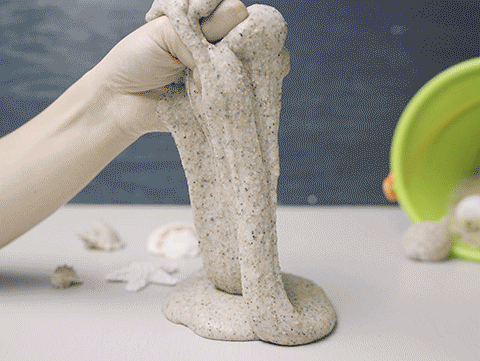 To recreate some of that fun winter magic, make your own snow and snow creatures!
Create your own pirate gold by burying confetti, pearl and other little treasures inside your slime.
Make erupting apple sculptures to enjoy a little sensory science! This chemistry experiment will get messy so make sure everything is in a tray to catch anything that overflows.
Build sand sculptures underwater with this magical, aqua sand recipe.
Create your very own mini sensory lab to explore all the different ingredients you use in home cooked meals! Try mixing and matching some of the spices and scents to discover your favorite combinations to create your own scent art experience.
A magical twist on a sensory classic, make designs in your sensory bin for hours of fun!
Explore shape and texture with shiny aluminum foil and bright watercolors!
Leave your masterpiece out in the rain? Try it! The rain turns everyday paintings into impressionistic masterpieces.
Fabric scraps make a wonderful owl collage (or any other design). Try combining wool, cotton and other textures.
Use this Japanese technique to make beautifully marbled paintings out of paint and water!
Cardboard tubes to the rescue! Combine them with string for a fun stamping project.
Painting on "real" canvas is a special thrill for kids. Plus, canvases are easy to hang when they're done.
Just adding a shape turns pom poms into mosaic art! Make sure to vary your pom pom colors for maximum interest.
Just a few yarn ends are all you need to create fun self-portraits! Be sure to keep a mirror handy so kids can get inspiration.