This summer is all about sparking a sense of wonder and adventure at home!
'Tis the season for active imaginations and adventure! Just because this summer is shaping up to be a little different doesn't mean you can't create 'whoa, awesome' moments for your family. At KiwiCo, we believe that these small moments of wonder unlock lifelong curiosity and learning. And that's why we're always searching for activities that inspire both excitement and innovation!
To keep your kids saying, "whoa, awesome!" all summer long, we recommend making a bucket list! We collected some of our favorite activities, adventures, and DIYs for kids of all ages to help you get started. Take a look at these activities and create your family's 2020 Summer Bucket List.
At-Home Adventures & Experiments

Take your family on an imagination vacation with these creative activities and adventures!
Explore Space

Learn what it's like to lift off with the Astronaut Starter Kit, build a Spinning Space Orrery or take a crash course in astronomy with Tinker Camp during Camp KiwiCo!

Discover Dinosaurs
Challenge your kids to become at-home archaeologists with an Ice Excavation, mix up materials to create Dino Eggs, or build a Chomping Mechanical Dinosaur Costume!


Travel the World
Explore the Seven Continents,Create a Travel Journal, and cook global meals with Atlas Campduring Camp KiwiCo. Get theAtlas Crate Classics (5-Pack) here!

Go on a Treasure Hunt
Search for hidden treasure with Tea-Stained Treasure Maps and build a vessel to store your treasure with this Kiwi Crate or a Mechanical Lock Box with the Eureka Crate Fun and Functional (3-Pack).
Outdoor Activities & Experiments

Soak up the sunshine and inspire innovation in your backyard or at a nearby park!
Have a Family Campout
Experiment with Campfire Chemistry with this DIY and make your own lantern with this Kiwi Crate. Or set up atent in your backyard and play with printables with Koala Camp during Camp KiwiCo!


Trigger Eruptions
Erupt all kinds of excitement with an explosive Water Volcano in a Bottle and Fizzy Candy Balloon, or mix together chemical solutions to make Volcano Slime!
Blow a Bunch of Bubbles
Make your bubbles bigger than ever before with a Giant Bubble Wand or get creative with chemistry by making Unpoppable Bubbles.
Discover Nature
Take a walk around your neighborhood or go on a nearby hike to gather materials to create Nature Hunt Treasure Sticks or Discover Birds & Nature with Koala Camp!
Get Silly with Sand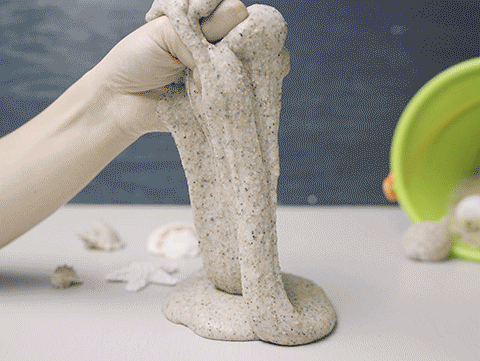 Bring the beach to your backyard and use science to build a sandcastle, experiment with Sand Slime, and get creative with Sand Art!
Read More Books

When it is too hot to go outside or you want to escape for a little while to an alternate reality – a good book can deliver on all those things. Great reading requires great books! This Summer Reading List compiled by the editors at KiwiCo includes great books for all ages. Our editors review hundreds of books to which we send as part of our Deluxe subscription. (PSA: you can upgrade your subscription – for any line except Maker and Eureka – and get a book delivered every month selected to complement that month's crate theme!).
Join us at Camp KiwiCo!
We invite you and your kids to join us for a fun-filled enriching summertime experience filled with discovery and delight! Camp KiwiCo offers four different sessions – Koala Camp, Kiwi Camp, Atlas Camp, and Tinker Camp – geared for different age groups. Each session is made up of five days that are jam-packed with free content. Each day of camp comes with a science theme that is explored through videos, printables, experiments, hands-on projects, and creative challenges. Camp KiwiCo is designed so that you can choose your own adventure and timeline. You can follow the schedule we created and do all five days back-to-back or you can spread the fun throughout the summer!
For more ideas for your Whoa Awesome summer or to subscribe to our crates, visit us at KiwiCo.com.